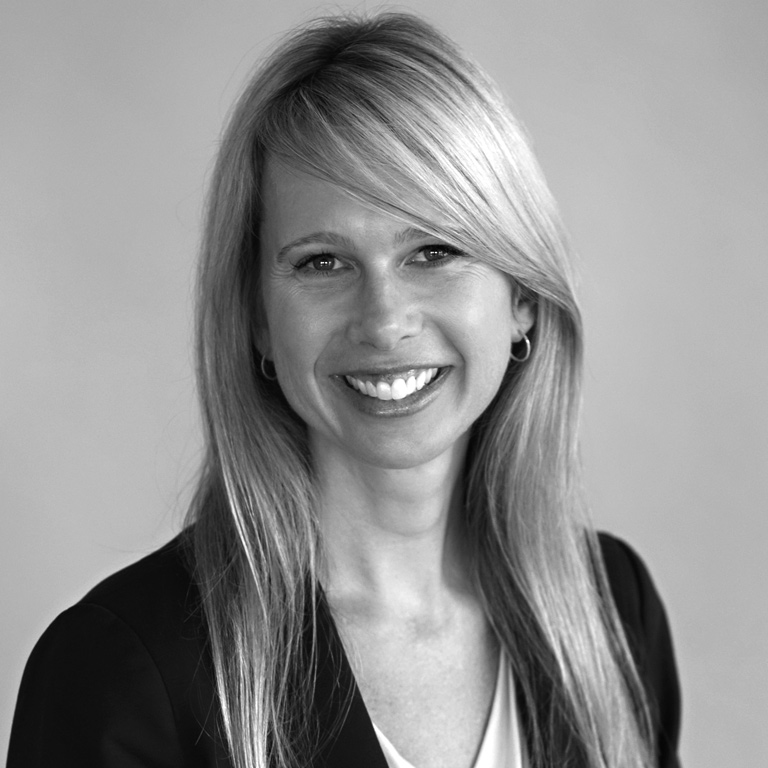 Successful businesses understand the value in protecting their intellectual property. By helping our clients understand the various aspects involved with intellectual property we are able to develop both offensive and defensive strategies for all businesses, big and small."
-Nicole Ressue
ABOUT
INTELLECTUAL PROPERTY ATTORNEY
Nicole A. Ressue is a registered patent attorney who specializes in preparing and prosecuting U.S. and foreign patent applications in countries such as Canada, Japan, China, Mexico, Europe, Brazil, and India. Nicole has experience in various disciplines including clock chain technology, biotechnology, crypto, NFT, green energy, cancer detection, carbon dioxide emission reduction, medical devices, software, mechanical devices, business methods, consumer goods, and a variety of others. Nicole has been involved in patent appeals at the U.S. Patent and Trademark Office and foreign patent oppositions such as in Europe and Australia.
In addition, Nicole has experience in trademark registrations, oppositions and cancellations; patent infringement and opinions; freedom to operate analysis; copyright registrations and litigation; preparing and negotiating licenses and technology-related agreements; arbitrations; and federal and state court litigation.
Nicole is passionate about her work and takes a personal interest in helping build strong intellectual property foundations for each of her clients, whether they are start-ups, small businesses or large companies. She enjoys giving back to the community by volunteering her time to speak about Intellectual Property including lectures at Colorado State University. She also provides pro bono consultation services to college students and start-up businesses.
Before joining Santangelo Law Offices in 2002, Nicole worked as a chemist for an oil and gas company in Texas, and interned and worked at two IP firms in Denver during law school.
In her spare time, she and her husband Bill and their two kids enjoy playing golf, skiing, gardening, and traveling.
Nicole is passionate about community involvement, has presented at Fort Collins Startup Week, Founded in FoCo, and has judged a "Shark Tank"-style forum at Olander Elementary School – where teams of students created inventions, product mockups, and marketing plans. Read all about it here.
QUALIFICATIONS
PRACTICE AREAS
Intellectual Property, Patents, Trademarks, Copyrights, Trade Secrets, Intellectual Property Licensing and Transactions, Intellectual Property Litigation and Arbitration.
EDUCATION
B.S., Chemistry, Baylor University, 1997.
J.D., University of Denver, 2002; Assistant Court Report Editor, University of Denver Water Law Review.
ADMITTED TO PRACTICE
Colorado
Wyoming
United States Patent & Trademark Office
U.S. District Court for the District of Colorado
U.S. Court of Appeals for the Tenth Circuit
MEMBERSHIPS
American Intellectual Property Law Association
Colorado Bar Association (Patent, Trademark and Copyright Section)
Larimer County Bar Association
PAST WORK
REPRESENTATIVE PATENTS & APPLICATIONS
US 11,570,982 – Systems and Methods for Natural Cryoprotectants for Preservation of Cells
PCT WO 2020/237103 – Methods and Systems for Efficient Bioreactor Mixing and Light Utilization Embodying Low Process Energy and Scalability
PCT WO 2020/018589 – Decentralized Infrastructure Methods and Systems
US 10,647,581 – Bioelectrochemical Methods and Systems for Efficient Production of Graphene Oxide and Hydrogen
US D887,455 – Irrigation Wheel Design
US 8552855 – Method and System for Safety Monitoring
US9764279B2 – Biological Reduction of Carbon Dioxide Pollutants Systems and Methods
REPRESENTATIVE TRANSACTIONS
Zahourek Systems, Inc. against Balanced Body University (U.S. Dist. Court Denver and Tenth Circuit Appellate Court): Co-counsel in a copyright and trademark infringement action involving a Maniken ® Model including a successful appeal in the tenth circuit.
Assisted a Colorado based company's development, drafting, and implementation of a formal licensing program for human and animal learning systems.
Performed freedom to operate analysis for a California-based biotechnical company and on-going development of product strategies.
Represented a company with patent rights covering on-line security applications in seeking potential licensees.
Drafted and negotiated various IP related agreements such as inventor and corporate assignments, licenses, security agreements, franchise agreements, collaboration agreements, know-how and trade secret agreements, confidentiality/ non-disclosure agreements, consulting and employment agreements, and web-related agreements.
PRESENTATIONS
Judge, 2023 National Patent Application Drafting Competition, Rocky Mountain Regional Round, March 2023.
Panelist, "Ask Me Anything," Opening Seminar CSU Demo Day, April 2021.
Presenter, "Protecting Your Creativity," Founded in FoCo, Front Range Community College, September 2022.
Panelist, "What? Why? How? Common Intellectual Property Questions (and Answers!) for Startups," Fort Collins Startup Week, February, 2021.
Presenter, "Intellectual Property in the Real World," Colorado State University College of Engineering, Electrical and Computer Engineering Senior Design Program, February 2013, March 2014, February 2015, February 2016, March 2017, February 2018, March 2019, February 2020, February 2021, February 2022.
Presenter, Introduction to Project Practices, Colorado State University, March 2020, November 2020, March 2021, October 2022, April 2023
Presenter, "Protecting Your Creativity," Fort Collins Startup Week, February 2019.
Presenter, "Protecting Your Creativity," CSU College of Business, Fundamentals of Entrepreneurship Class, October 2018.
Judge for Third Grade Invention Presentations, Olander Elementary School, October 2018, November 2019, September 2021, November 2022.
Presenter, "IP in the Real World," Larimer-Weld Association of Legal Support Staff, July 2018.
Presenter, "Protecting your Creativity," Art + Law: Fort Collins hosted by the Colorado Business Committee for the Arts, April 2018.
Presenter, "Protecting your IP under Federal Grants," Ag Innovators of Northern Colorado, April 2017.
Presenter, "The Ins and Outs of Licensing a Pet Product," American Pet Products Association Webcast, September 2016.
Co-Presenter, "Intellectual Property Survey and Issue Spotting," Larimer County Women's Bar Association Brown Bag CLE Series, August 2013.
Presenter, "Intellectual Property," CSU College of Business, Entrepreneurship Class, July 2013.
Guest Speaker, CSU Student Advisory Board, November 2012.
Co-Presenter, "Starting Your Own Business," CSU College of Business, Business Class, April 2012.
Presenter, "IP Law Panel Discussion," University of Denver College of Law, March 2003.