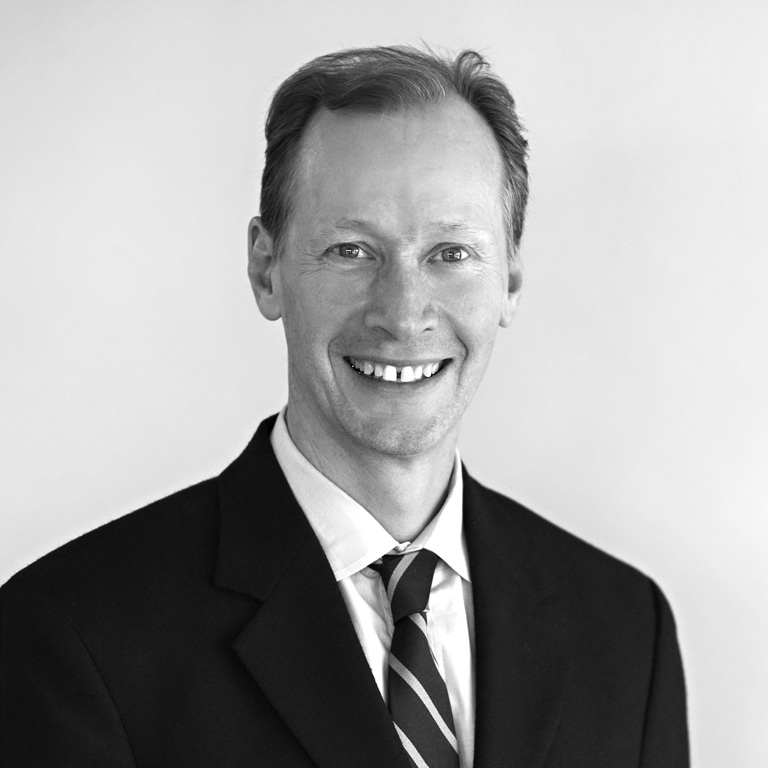 Creating and enforcing intellectual property that is the core value for our clients is very important; supporting their success not only gives immense satisfaction – it motivates us all. It's an honor to work with some of the smartest and most creative people in the world."
-Luke Santangelo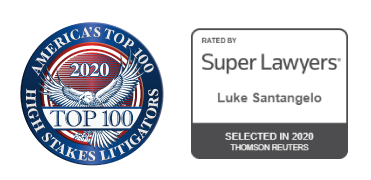 ABOUT
FOUNDER AND INTELLECTUAL PROPERTY ATTORNEY
Luke Santangelo is the founder of the Idea Asset Group and Santangelo Law Offices and is a registered patent attorney. He works with differing types of intellectual property protections both within the United States and in foreign countries. His capabilities range from the initial creation of intellectual property protections, to prosecuting them before domestic and foreign governmental offices, to licensing client rights, to enforcing those rights.
As a physicist, Luke's experience has included work across most technical areas including: electrical circuitry, biotechnology, genetic engineering, computer systems, thin film processes, software, encryption, mechanical devices, consumer goods, and a variety of other disciplines.
Luke has prepared, protected, and registered traditional word marks, logos, slogans, trade dress protections, and product configuration protections. Luke also prepares and prosecutes copyright registrations for artwork, books, software, and websites. He has developed licensing frameworks and has negotiated and drafted numerous agreements relating to intellectual property rights. He regularly counsels clients on developing strategies to protect their intellectual property.
Luke and the firm team have been instrumental in enforcing intellectual property for clients.  He has participated as lead counsel, co-counsel, testifying expert, or as prime arbitrator in a variety of intellectual property litigation matters before state courts, federal courts, and arbitration panels across numerous jurisdictions.  For example, he and his team successfully obtained a $15.2M jury verdict upholding the trademark PROFILE® in U.S. federal court in the case of Cache La Poudre, LLC v. Land O'Lakes, Inc.
Luke was an inventor before he was a patent attorney and his experiences of dealing with intellectual property led him to create the firm.  As such, Luke and his team understand creative people and creative businesses.  Helping both entrepreneurs and established businesses to create value is what our entire team is all about which is why they call themselves the Idea Asset Group.
Luke believes that while it may sound altruistic, helping to advance human progress in a cost efficient way is incredibly satisfying.  He and his team thrive on the opportunity to contribute to businesses and entrepreneurs — and on adding significant value to help encourage creativity.
Prior to founding Santangelo Law Offices in 1991, Luke had been an aerospace physicist with Martin-Marietta (now Lockheed-Martin) and worked on space shuttle projects and on governmentally classified MX system projects.
Together with his wife, Elizabeth, and his three daughters, Luke enjoys ice hockey, skiing and snowboarding, hiking and climbing, horseback riding, and the universe in general.
QUALIFICATIONS
PRACTICE AREAS
Intellectual Property, Patents, Trademarks, Copyrights, Trade Secrets, Intellectual Property Licensing and Transactions, Intellectual Property Litigation and Arbitration, Technology Law, Computer Law
EDUCATION
B.S., Phi Beta Kappa with honors in Physics, University of Denver 1979.
M.B.A., University of Denver 1983.
J.D., University of Denver 1983; member Denver Law Journal.
ADMITTED TO PRACTICE*
Colorado
United States Patent & Trademark Office
U.S. District Court for the District of Colorado
U.S. District Court for the Western District of Arkansas
U.S. District Court for the District of Arizona
U.S. District Court for the District of Montana
U.S. District Court for the District of New Jersey
European Patent Office, Munich, Germany
Federal Circuit Court of Appeals
Tenth Circuit Court of Appeals
*Includes pro hac vice appearances  
MEMBERSHIPS
Who's Who of American Law
Who's Who of Rising Young Americans
International Biographical Centre, Cambridge, England
Oxford's Who's Who Registries
Larimer County Bar Association
Colorado Bar Association (Patent, Trademark and Copyright Section)
American Intellectual Property Law Association
PAST WORK
REPRESENTATIVE PATENTS & APPLICATIONS
US 6545450 – Multiple Power Converter System Using Combining Transformers
US 8150019 – Path Redundant Hardware Efficient Communication Interconnect System
US 2013/0315396 – Internet Communication System For Secure Restricted Access
PCT WO 2013/138239 – System and Substances for Cryopreservation of Viable Cells
REPRESENTATIVE CASES
Koninklijke Philips Electronics against Caribe Corporation, (U.S. Dist. Court New Jersey): Lead counsel in multi-billion dollar trademark infringement and unfair competition action following successful T.T.A.B. opposition for the mark Simplicity®.
Cache La Poudre, LLC v. Land O'Lakes, Inc., (U.S. Dist. Court Colorado): Lead counsel in trademark infringement action against multi-billion dollar corporation. Successfully obtained a $15.2M jury verdict upholding the trademark PROFILE® in U.S. federal court.
Knapp Logistics Automation, Inc. v. R/X Automation Solutions, Inc., (U.S. Dist. Court Colorado): Lead counsel in complex patent infringement lawsuit involving pill counting technology.
Orion Photo Industries, Inc., v. Heartwood Creation, Inc., et al., (U.S. Dist. Court Arizona): Lead counsel in trademark infringement and unfair competition action against a direct competitor accused of misappropriating product design and marketing features resulting in half-million dollar settlement and a complete exit by Defendant from the market sector.
Black Hills Institute of Geological Research, Inc., v. Fort Peck Paleontology, Inc., et al., (U.S. Dist. Court Montana): Lead counsel for Plaintiff in first of its kind case involving copyright infringement of fossil preparations. Successfully withstood motion for summary judgment brought by Defendants, resulting in amicable settlement.
Vail Resorts v. Vend-Tel-Co., (U.S. Dist. Court Colorado and Tenth Circuit Court of Appeals): Successfully defended trademark infringement action brought by Vail Resorts over client's right to use "1-800-SKIVAIL."
Lullabot Consulting, Inc., v. Aleph Objects, Inc., (U.S. Trademark Trial and Appeals Board): Defended leading manufacturer of 3-D printing technology in trademark opposition concerning the use of the Lulzbot™ trademark.
Linx Acquisitions, LLC, v. Able Planet, Inc., (U.S Trademark Trial and Appeals Board): Successfully filed and resolved trademark opposition for the mark Linx® on behalf of leading RF electronics company.
Hunt Control Systems Inc., v. Koninklijke Philips Electronics N.V., (U.S. Trademark Trial and Appeals Board): Successfully asserted domestic U.S. company's trademark against large multi-national company's use of similar mark. Opposition resulted in precedential decision by the T.T.A.B finding that there existed a likelihood of confusion and refusing registration for Philips' worldwide number two brand, Sense and Simplicity.
Greenpeace e.V. and Hiltrud Breyer, Member European Parliament (Green party) v. XY, Inc. (European Patent Office Board of Technical Appeals): Successfully defended European Patent Office grant of patent to a U.S. company that involved politically charged biotechnology. Patent was upheld and maintained with only insignificant technical amendments.
REPRESENTATIVE TRANSACTIONS
Represented numerous companies from initiation through ultimate sale (some at eight-figure levels) in strategic international development of intellectual property assets and worldwide licensing activities including throughout Europe, Asia, and the Americas.
Represented individual authors in negotiation and ultimate licensing of rights resulting in adaptation of work into an award-winning full-length documentary movie.
Developed and implemented commercialization and proprietary rights strategies for Iraq War veteran's novel system to treating effects of Post-Traumatic Stress Disorder.
Structured and implemented domestic and international licensing and transfers of various intellectual property assets for established energy company.
Drafted formal opinions of invalidity, non-infringement, and freedoms-to-operate to protect domestic and multi-national technology companies.
Represented clients in various industries, including biotechnology, oil & gas, renewable energy, to create proprietary rights and negotiate licensing and sales of intellectual property assets in domestic and international markets.
Pursued patents with inventors that are world leaders in their technical fields ranging from fields of power conversion to encryption to biotechnology.
Developed and implemented comprehensive rights licensing and branding strategies for leading primary and secondary educational providers.
Assisted numerous governmental entities in protecting, establishing, enforcing, and defending nationally known brands and naming rights for national municipality and district events, attractions, services, and activities.
Counseled numerous law firms and attorneys in establishing and protecting developed brands and proprietary rights associated with their individual and firm practices.
Developed, created, and established licensing strategy for full portfolio of entertainment and educational branded services and products designed to benefit parents and children in responsible social activities and attitudes.
Conducted numerous intellectual property audits to strategically develop domestic and international patent portfolios across emerging industries ranging from responsible energy development to 3D printing.
Assisted numerous growing businesses in establishing and navigating strong branding positions in the craft brewery marketplace.
Counseled numerous individual inventors to guide efficient development of inventions and products from prototype through nationally offered product levels.
Represented numerous clients involved in developing industry-wide strategic alliance structures resulting in broad based standardized offering of key technology across industries for clients ranging from solar power to university affiliated research institutes.
Enforced right of privacy causes through development and enforcement of legally innovative confidential consent judgment processes to achieve respect with anonymity for victims of rights of privacy violations in internet and social media activities.
PUBLICATIONS
Co-Author with Dr. Darl D. Bien: "Some Judicial Uses of Statistical Methods in Title VII Discrimination Cases," Proceedings of the American Statistical Association and Biometric Society, June, 1982.