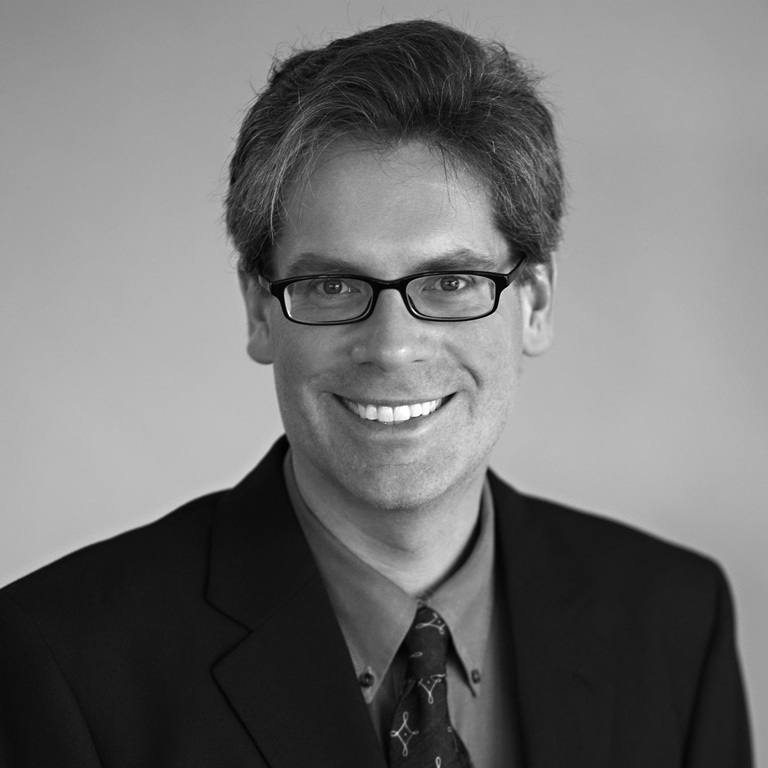 A good intellectual property strategy is about more than just the law, it's about making the law work to meet your professional goals. Having attorneys with their own technical and creative backgrounds adds perspective and value to the development of a comprehensive IP strategy."
-Misha Gregory Macaw
ABOUT
INTELLECTUAL PROPERTY ATTORNEY
Misha Gregory Macaw is a registered patent attorney with experience preparing and prosecuting patent applications for a variety of technologies. He routinely works with foreign counsel in obtaining patent protection for these technologies in various countries throughout the world, from traditionally important markets such as Europe and Japan to developing opportunities including China and South America.
"I really enjoy the opportunity to meet with clients to discuss their work, it's very gratifying to be able to be a part of someone's creative endeavors," he says. "Often, I'm able to suggest strategies for protecting aspects of their work that they otherwise might not have considered. These aspects often can turn out to become some of the most valuable assets springing from their initial idea."
Misha's patent experience has included work with biotechnology, computer technology, software, telecommunications, mechanical devices, chemical engineering, civil engineering and construction, consumer goods, and a variety of other disciplines.
Misha also prepares and prosecutes trademark applications, copyright registrations, and various types of technology related contracts and agreements. He regularly counsels clients on developing strategies to protect their intellectual property.
Prior to joining Santangelo Law in 2004, Misha worked as an attorney in Washington, D.C. in the areas of intellectual property law and communications law. In his spare time, Misha enjoys skiing, hiking, music, and photography.
QUALIFICATIONS
PRACTICE AREAS
Intellectual Property, Patents, Trademarks, Copyrights, Trade Secrets, Intellectual Property Licensing and Transactions
ADMITTED TO PRACTICE*
California
Colorado
District of Columbia
U.S. Patent and Trademark Office
*Includes pro hac vice appearances
EDUCATION
J.D., Boston University School of Law, 2000; Articles Editor, Boston University International Law Journal.
M.S., Mass Communication, Boston University College of Communication, 2005.
B.A., Technical Journalism, Colorado State University, 1996.
B.S., Physical Science, Colorado State University, 1996.
PAST WORK
REPRESENTATIVE PATENTS AND APPLICATIONS
US 7264215 – Apparatus for Supplemental Support of Items Used in Manual Tasks
US 8197698 – Methods for Removing Impurities From Water
US 7997603 – Bicycle Component Mounting Methods And Apparatus
US 8639753 – Methods and Apparatus For Increasing The Efficiency Of Electronic Data Storage And Transmission
US 8348292 – Methods and Apparatus For The Protection Of Vehicle Tires
REPRESENTATIVE TRANSACTIONS
Represented nationally known artist in obtaining settlement from nationwide retailer for large-scale infringement of sculptural work.
Represented Colorado-based religious organization in preventing copyright infringement of religious texts.
Assisted nationwide manufacturer of nutritional supplements in developing comprehensive trade secret protection system for proprietary formulations and processes.
Advised agricultural equipment startup company in negotiating complex licensing agreement with nationwide manufacturer to produce and distribute farm machinery product.
Developed aggressive patent strategy for green energy startup to combat development of interfering intellectual property by former business associates.
Advised industry-leading environmental engineering company on negotiation of complex licensing arrangement for hydrological technology developed by large state university.
Advised fast-growth technology startup on implementing and maintaining an open-source strategy for technology development.
Assisted nationwide distributor of metal sculptural products in successfully settling claims of copyright infringement.
PUBLICATIONS
"Google, Inc. v American Blind & Wallpaper Factory, Inc.: A Justification for the Use of Trademarks as Keywords to Trigger Paid Advertising Placements in Internet Search Engine Results," 32 Rutgers Computer & Tech. L.J. 1 (2005).
"The New Rum War: Havana Club as a Threat to the U.S. Interest in International Trademark Harmonization," 18 B.U. Int'l L.J. 291 (2000).